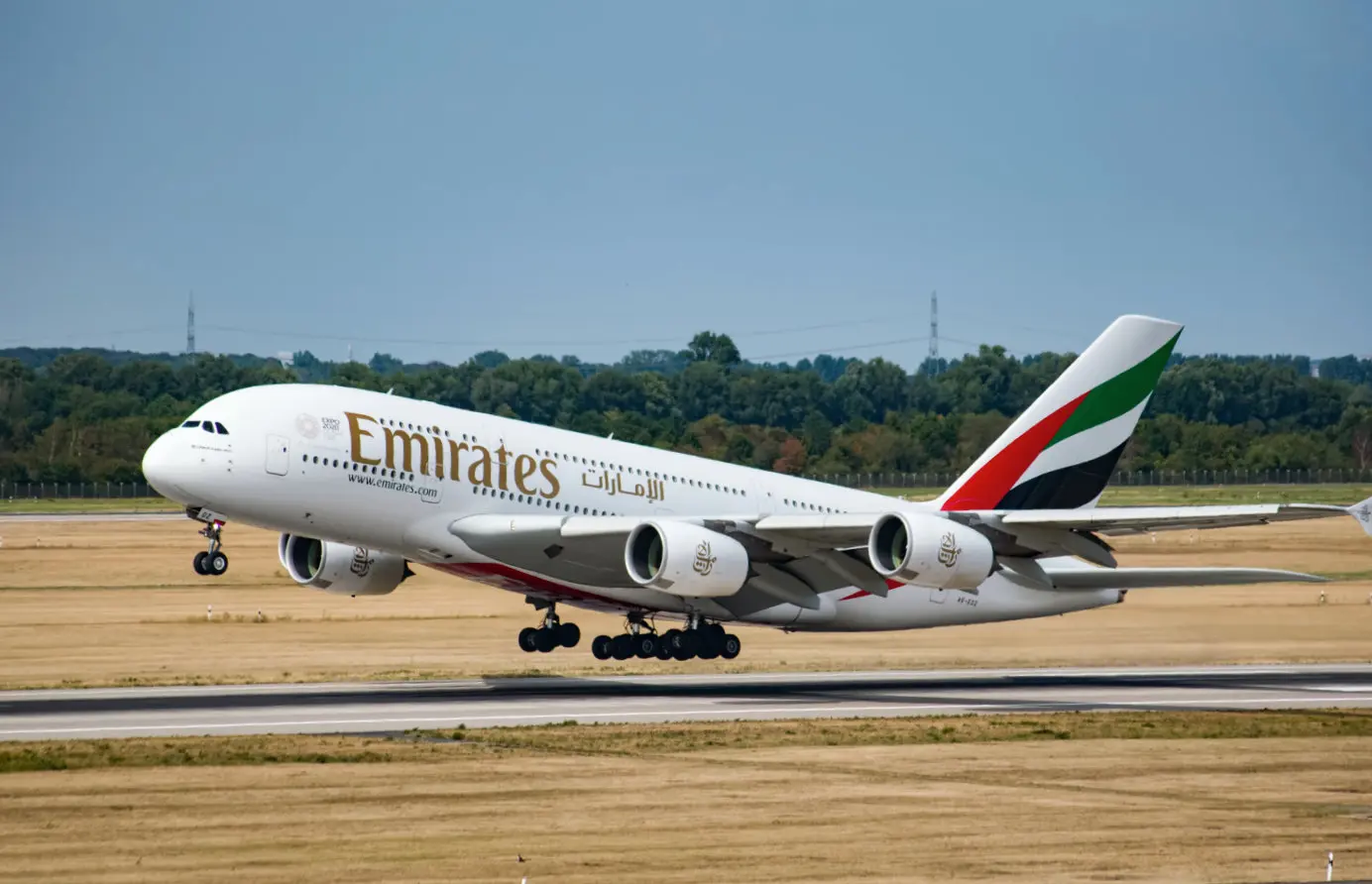 The Airbus A380 Passenger Capacity in Detail
The Airbus A380 is the largest commercial passenger plane ever built, with a maximum seating capacity of 853 passengers (depending on the configuration). Learn more about the A380's passenger capacity.
Table of Contents
Sporting two full-length decks, the Airbus A380's passenger capacity is the world's highest, setting a global aviation standard. From experience to efficiency to innovation, the aircraft is adored by everyone who boards — pilots and crew included.
With ample space to move around the aircraft, it's a favorite among passengers of all cabin classes. But the question is, how many passengers can it actually carry?
The Airbus A380 Passenger Capacity Depends on Class Configuration
The Airbus A380 seats 545 passengers in a standard cabin configuration, displaying 35% higher capacity and 49% more floor space than the Boeing 747-400. However, this changes quite dramatically based on the class configuration chosen by the airline.
One-Class Configuration
The maximum Airbus A380 passenger capacity is 853 in a single-class layout. No airline has requested a one-class configuration yet; however, it would involve 315 seats on the upper deck and 538 on the main level.
Most airlines that have purchased the A380 were kind to their passengers, offering premium seating and a comfortable amount of legroom. Thus, none have ordered a single-class layout.
Although one was in the works.
Air Austral placed an order for two A380s fitted with 840 economy seats. The company wanted to transport people between Paris and its hub on the Indian Ocean. 
Thankfully, this didn't come to fruition — passengers would've been less-than-comfortable.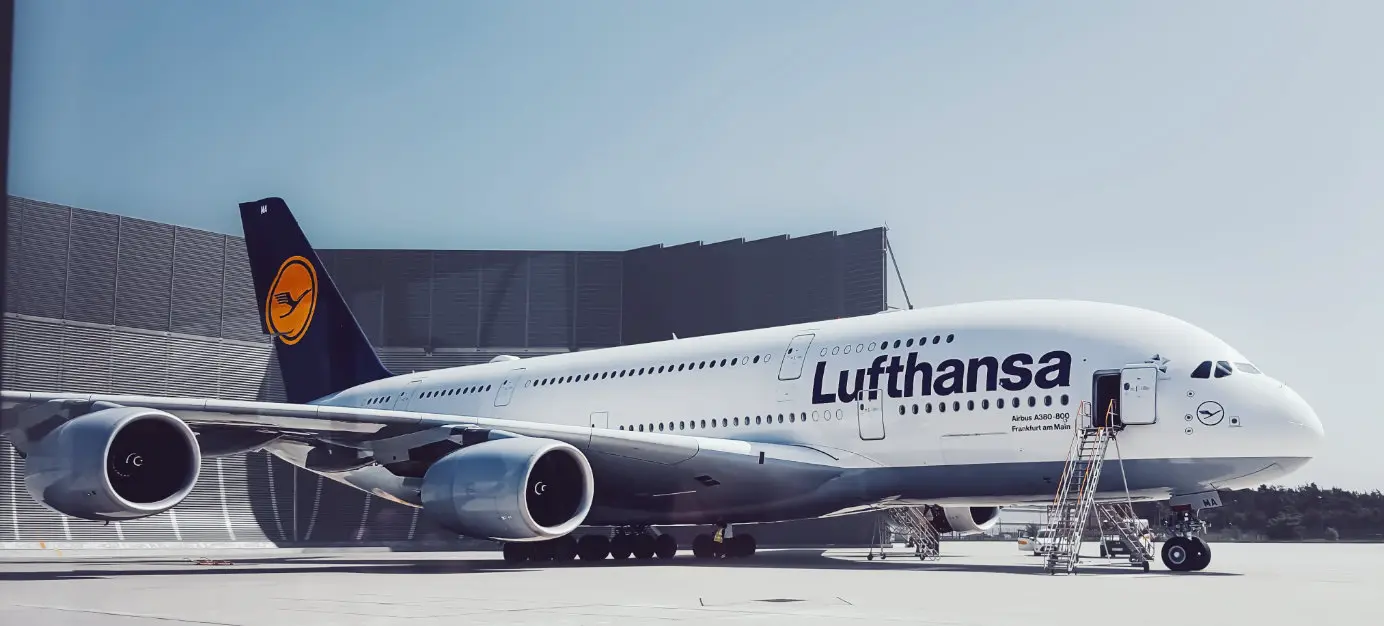 Two-Class Configuration
Often used on shorter, mid-range routes, the two-class configuration usually contains economy and business seats. And the capacity here is incredible.
Emirates uses a two-class layout for some of their Airbus A380s. With a total of 615 seats, they sport just 58 business and 557 economy seats. The latter takes up the entire main deck, spilling over into half of the upper deck.
At the time of writing, Emirates has deployed 15 Airbus A380s with this layout flying all over the world to destinations like Mauritius, London, Hong Kong, and Kuala Lumpur.
Three-Class Configuration
Dubbed a "comfortable three-class configuration" in Airbus' marketing materials, this layout is considered the standard for the A380 — and the most popular.
Again, the A380's passenger capacity depends on the airline's cabin layout. But typically, the upper deck provides 103 economy- and 96 business-class seats, while the main deck features 334 economy- and 22 first-class seats, 555 in total.
Emirates has two three-class configurations: A three-class mid-range (426 to 429 seats) and a three-class ultra-long range (399).
British Airways' three-class layout contains 469 seats, with 199 economy, 44 business, and 14 first class on the main deck and 53 business, 55 premium economy, and 104 economy seats on the upper deck.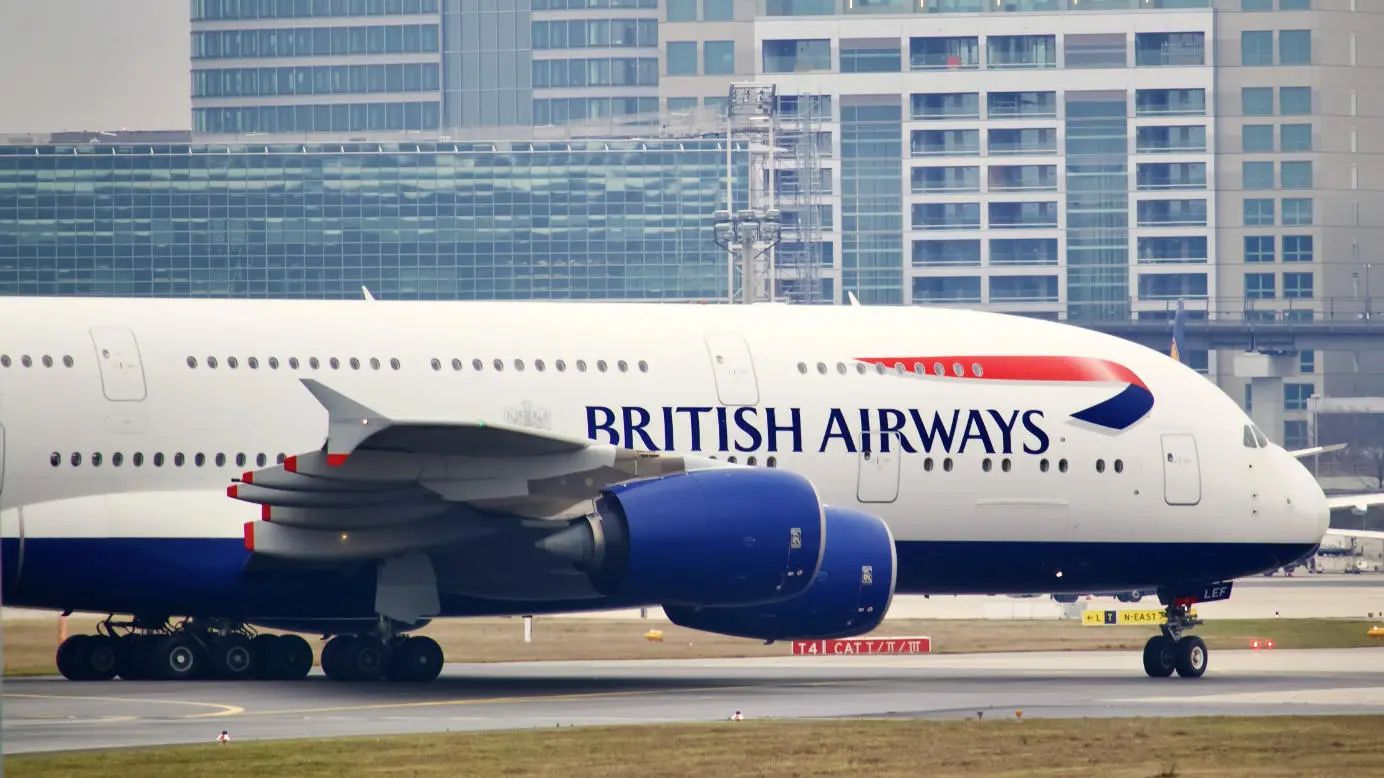 Four-Class Configuration
While many airlines choose the standard three-class configuration as described, some opted for the four-class approach. For example, Singapore Airlines uses four-class Airbus A380s with a passenger capacity of 471, consisting of:
Six suites and 78 business seats on the upper deck
343 economy and 44 premium economy seats on the main deck.
The suites on the Singapore Airlines A380s (that could also be considered a cabin) boast a swiveling leather seat, a sliding door to keep your suite private, a 32-inch television, a table, and a bed.
Emirates also has a four-class version of the A380. These have a passenger capacity of about 484 and were introduced with a premium economy class in 2021.
Airbus A380: The Congestion-Relieving Powerhouse
The colossal Airbus A380 passenger capacity provides much-needed congestion relief to the globe's busiest airports. This large passenger airliner can carry several hundred passengers - up to 853 in a single-class layout. No airline has introduced that, however.
In general, the Airbus A380's passenger capacity depends on the airline's choice of cabin layout, and the number varies greatly. But whether you're flying in a two-class or a four-class configuration, you will undoubtedly experience in-air comfort and realize precisely why some airlines keep it in the air.
Also read: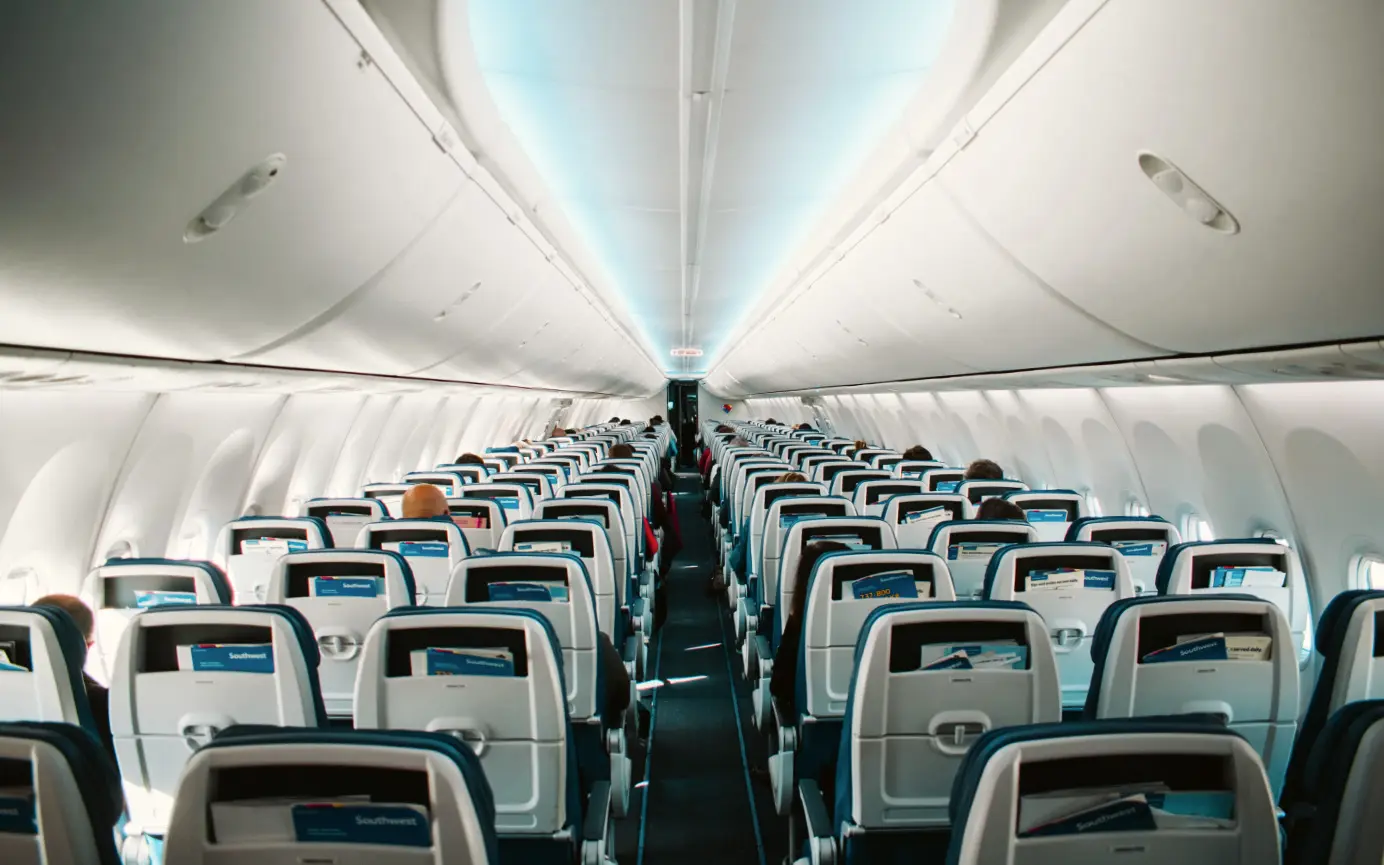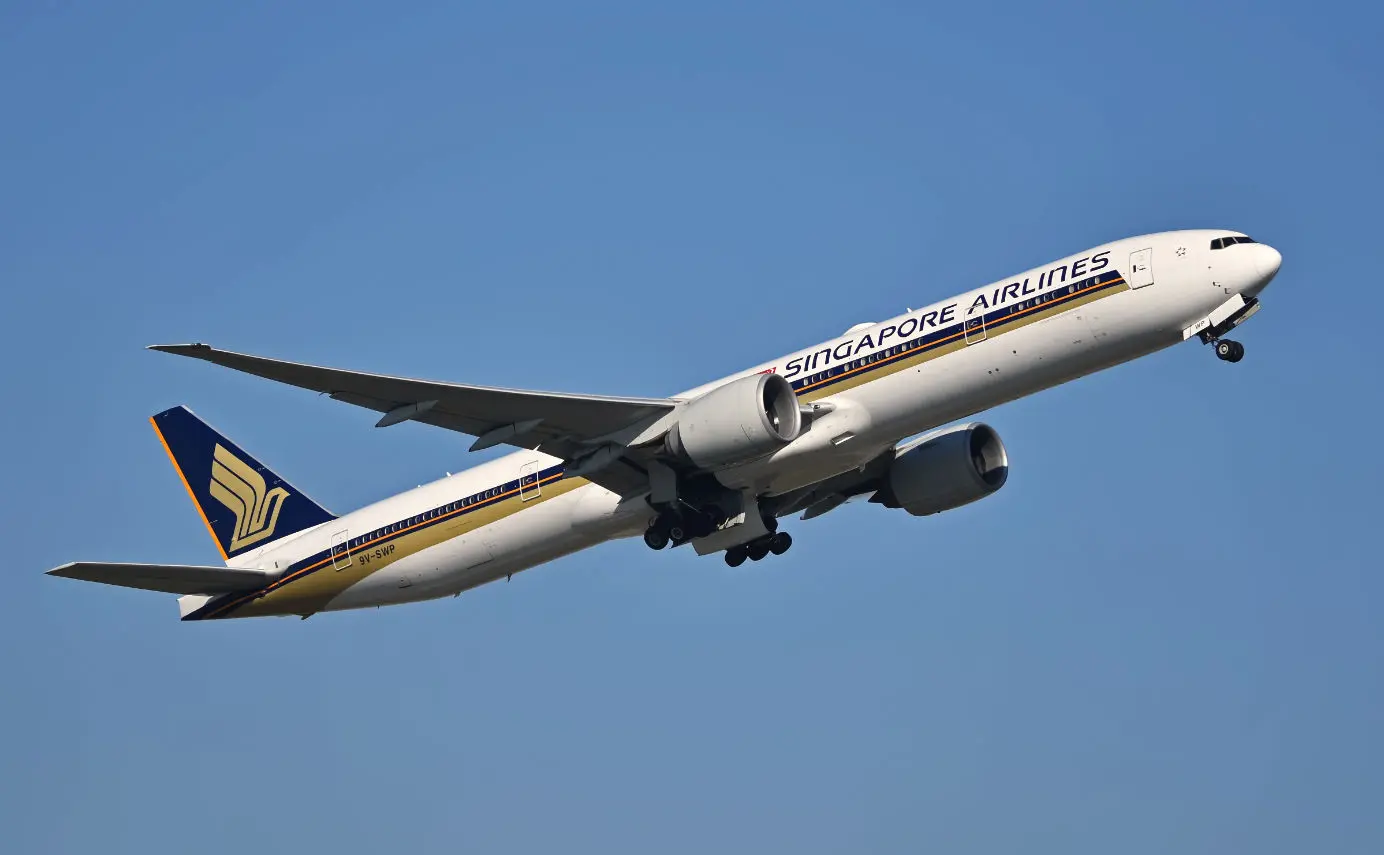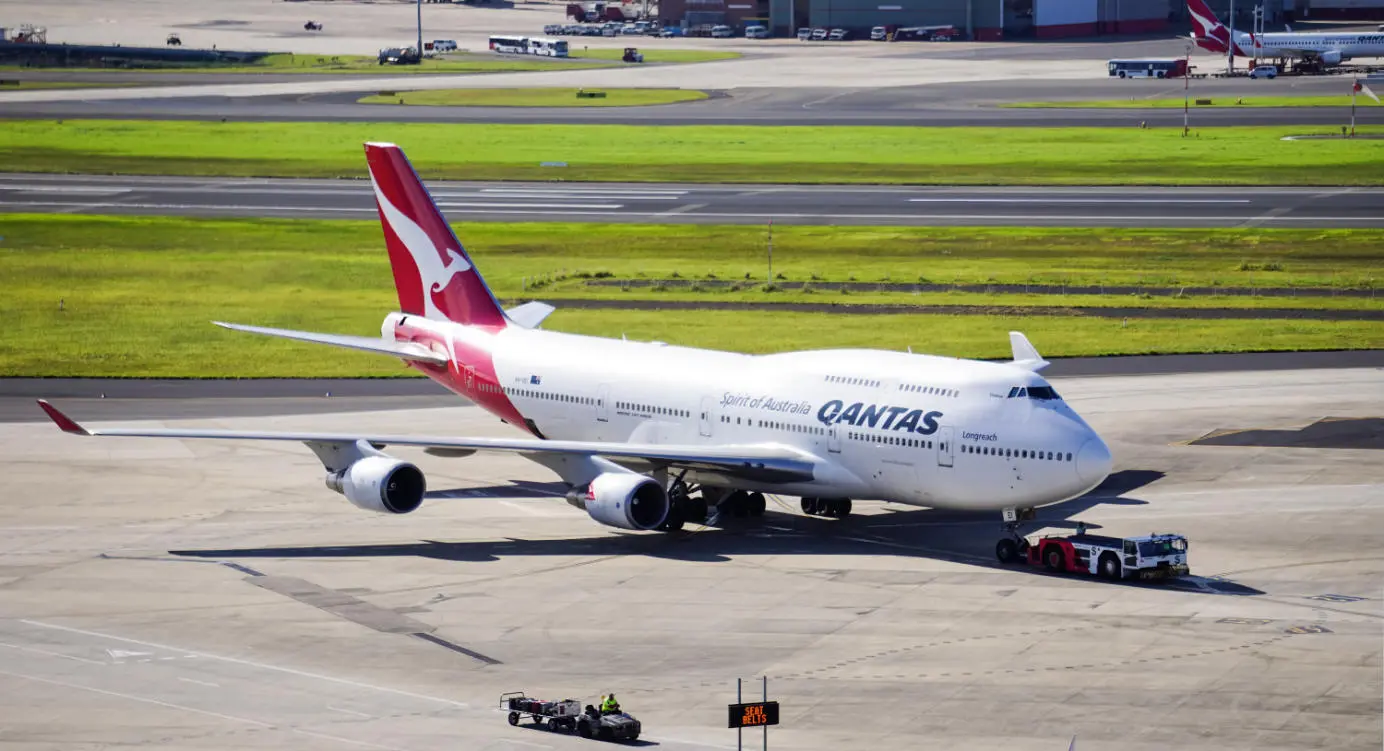 Planenerd Newsletter
Join the newsletter to receive the latest updates in your inbox.
---